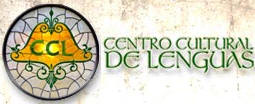 CCL offers courses to satisfy the different needs of people of all ages and professions. Our Spanish plus Art and Culture program covers grammar as well as conversational skills within a cultural context (with topics such as Mexican history, literature, art, politics, traditions, etc). Practical Spanish is focused on the usage and application of Spanish within a context of interest to the student, it also creates awareness about the Mexican way of life from a practical point of view. Spanish for Travelers helps you to communicate in an easy way in different contexts, such as: the airports, the travel agency, the hotel, the restaurant, etc. In addition, learn some practical verbs and more about Mexico: our traditions, our history and places of cultural interest.

We also offer tailored courses for groups and summer courses, as well as updates for Spanish teachers. Our quarter programs for university students cover Spanish and Culture instruction as well as project work in different areas such as Education, Ecology, Art, Medicine, Literature, Social Work and Sociology.

One-on-one classes or group classes (2-6 students), home stay arrangements, conversation sessions with Mexican students, field trips and extra classes (cooking, Latin dance, crafts, guitar) available. Read students quotes...